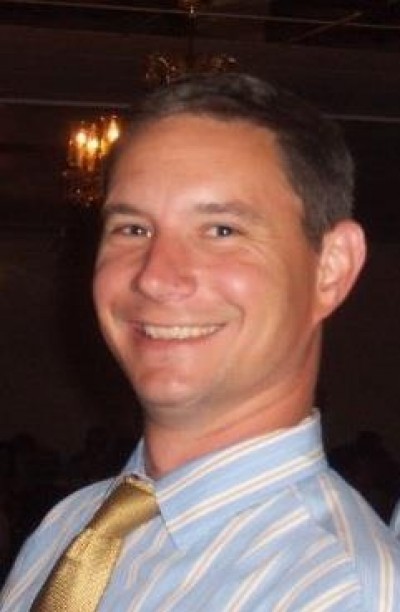 About Brandon C. Gromada
Brandon C. Gromada was an "ordinary" guy, but his was an extraordinary ordinariness. Born and raised in Cincinnati, Ohio, he graduated from St. Xavier High School in 1992. The death of one his best friends during his sophomore year of high school proved to be a pivotal experience for Brandon.
He learned that life is short, and he made a purposeful decision in the summer of 1990 to live his life to the fullest. And that he did! The smallish, quiet athlete with a visual perception learning disability decided he'd become more outgoing and unafraid to try new experiences, which included sky diving, much to his mother's horror.
Brandon was diagnosed with a squamous cell carcinoma (SCC) March 1, 2010 after removal of nasal polyps from his right maxillary sinus. Four months later it was obvious that this "poorly differentiated" SCC had spread to other areas of his body. As with everything Brandon did in life, he approached this cancer and its related treatments with humor and optimism for the future, and without complaint. Brandon never let "cancer" define him.
Throughout treatments, which included a surgery, weeks of daily radiation and ongoing chemotherapy – all of which resulted in transient to lasting, plus mild to significant side effects – Brandon continued to work until a few weeks before his death; to engage in a wide variety of physical activities that included running, bicycling, kayaking, skiing or snowboarding, camping, rock climbing, spelunking, and scuba diving; and to share his gift for gourmet cooking and his enthusiasm for learning about wine.
Brandon's exuberance before and after the cancer diagnosis was always an expression of his love for life and the people in it, especially the "special" people in his life – his wife Christina, their baby daughter Morgan, his parents and four siblings, and many friends.
Brandon grew up in the Oakley, Anderson Township and Mt. Lookout areas of greater Cincinnati. He graduated from St. Xavier High School in 1992 and earned a BA in Communications and Electronic Media in 1997 from Xavier University. (He also had attended St. Louis University for two years prior to transferring to XU.)
From a job as a studio manager for Instant Replay in the late 1990s, Brandon moved into restaurant work and enjoyed positions both in service and in management for such Cincinnati establishments as The National Exemplar, Carlo & Johnny Steakhouse, J. Alexander's and Trio Bistro Restaurant. He combined his knowledge of food service with the food industry in positions for the Sara Lee Corporation and finally with Blue Grass Quality Meats, where he worked until his health forced him to take a leave of absence a few weeks before his death.