FAB 4 A CURE - Q & A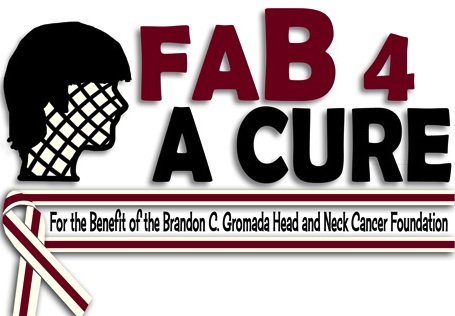 FAB 4 A CURE - Q & A
Cincinnati's biggest 50th Anniversary Celebration of the August 27, 1964 Beatles concert at Cincinnati Gardens and all things Beatlemania happens in only two days - Wednesday August 27, 2014 at Oakley's 20th Century Theater!
Party like it's 1964 AND help fund research to end head and neck cancer! 
Questions? 
Q: What should I do if I have trouble purchasing tickets at CincyTicket?
A: Call the CincyTicket number at 888-428-7311. If no one answers the phone, leave a voice mail and your call will be returned as soon as possible.
Q: What if I'm not sure if I can go until the day of FAB 4 A CURE?
A: Tickets may be purchased at the door IF any remain. To check the availability of tickets the day of the event, call 513-325-2550 Wednesday, August 27, 2014. (Prior to August 27, call CincyTicket at the number above.)
Q: What if I can't get to FAB 4 A CURE when it begins at 3:00 p.m.? May I go only for the evening, since I have to work next Wednesday, August 27, 2014?
A: Of course! Go whenever you're able to get there! Your ticket is good for the entire program, but many attendees are coming only for the evening because of work schedules. Even if you can't get there until the evening, you'll be there for plenty of live music, behind-the-scenes details about the Beatles 1964 USA summer tour, Tarot readings, and silent auction and raffle action!
See the schedule of events and click links to learn more about author Ken Womack, the Good Ol' Freda documentary, former WSAI Good Guy Dusty Rhodes, and bands The Remains and Glory Days. Also, check the Foundation's Facebook page for updates. 
Q: Will my friends and I feel isolated if we purchase Balcony seats?
A: No! In many ways, you'll have some of the best seats in the theater! Also, there is a bar and bar tables with seating, a restroom, and a conversation area on the balcony floor behind the seating.
Q: What time is valet parking available? I plan to be there for the afternoon as well as evening. Will valet parking be available the entire day and evening?
A: Yes! Valet parking will be available before 3:00 p.m. and through the entire event. (Ticket purchase covers valet parking, but it does not include a gratuity.)
Q: How will the silent auction and raffle run?
A: When you check in at the Registration table, you will receive an envelope with color-coded wrist-band(s) (based on ticket type), a program of events that includes a list of auction and raffle items, AND a number that you should use if you choose to bid on silent auction items, place on raffle tickets or sign up for a Tarot card reading.
Q: How much of the price of the event ticket is considered tax deductible?
A: It varies depending on ticket level. However, scroll down at CincyTicket for information about the amount available for the different ticket levels.
Other Questions? Contact Us with additional questions!
See you this Wednesday, August 27th!