Head & Neck Cancer Awareness Month 2022
April is Head & Neck Cancer Awareness Month and the early signs of head and neck cancer can fool a person, but head and neck cancer is no joke. It is the sixth most common cancer; worldwide, approximately 550,000 persons will be diagnosed and about 300,000 will die from an oral, head, and/or neck cancer this year. Of these, 65,000 in the USA will learn they have oral, head, and/or neck cancer and 14,000 persons (someone's spouse, parent, child, sibling, good friend, etc.) will die.
These statistics became very real again for the Gromada family in November 2021 when Dr. Joe Gromada, Brandon's dad and Foundation Co-chair, was diagnosed with a head and neck cancer. He is benefitting from new treatments that were unavailable only a decade ago when Brandon was undergoing treatment
The 2022 Stay Home–Stay Safe MASKerade will take place online April 24th-May 1st! More than $34,000 was raised for head and neck cancer research during last year's online event! Help make this year's MASKerade, the Foundation's major fundraiser, raise even more for research! The event web site opens Sunday, April 24th at 12 noon ET and will feature a major cash award, several special gift baskets for auction, the Gromada sibling rivalry Split the Pot, and much more. Winners will be announced during a live event Sunday evening, May 1st.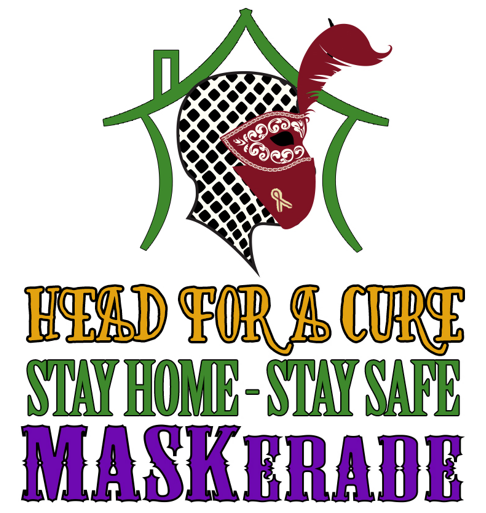 The National Exemplar (Mariemont) is hosting its annual Great Food for a Great Cause the evening of April 26th to honor Brandon and Head & Neck Cancer Awareness Month by raising money for Brandon's Foundation. All proceeds from food and beverage served between 5 to 9 p.m. - whether dine in or carry out – will benefit the Foundation (so head and neck cancer research)! Make a reservation NOW online or phone 513-271-2103.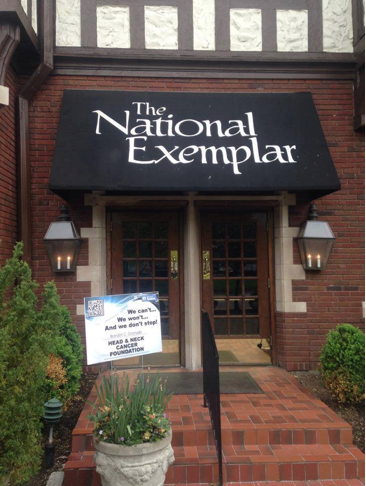 Thank you for helping us with your contributions, and participation in Foundation events, as it is only through research that Your continued support of the Foundation's efforts to fund something new or different means those diagnosed with head and neck cancer in the future will face less-debilitating treatment effects and a better chance of complete cure.