Holiday Jewelry Shopping Helps Brandon's Founation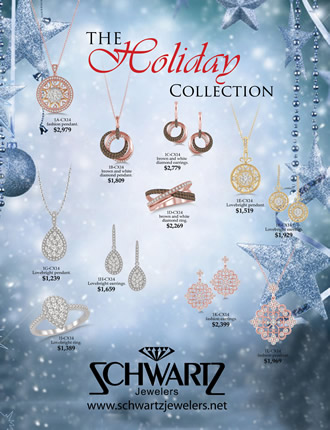 Seeking the perfect holiday gift? Thinking of popping the question within the next few months? During December 2014 - Now through New Year's Eve - Schwartz Jewelers will donate 25% of the profits from any purchase made in the name of Brandon's Foundation! It is also possible to order online or by phone - 513-541-5627.
Schwartz Jewelers is located at 6114 Hamilton Avenue, Cincinnati, OH 45224 in the College Hill neighborhood. Just ask for Dave or Sandy and mention the Brandon C. Gromada Head & Neck Cancer Foundation. They will do the rest!
Please help Brandon's Foundation raise funds for research to fight head and neck cancer while you're crossing items off your shopping list!