The 2022 Stay Home - Stay Safe MASKerade is now live!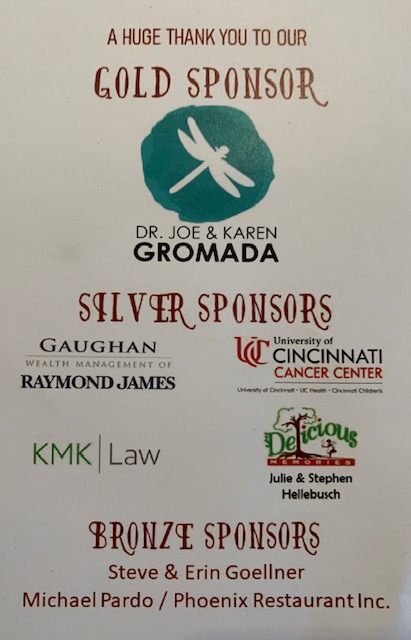 The 2022 Stay Home-Stay Safe MASKerade event web site is officially live! You may now bid on the many items, purchase "buy now" items, such as a 5 card Tarot reading by psychic Becca Silvermoon (who has done readings at our live events), and raffle tickets - including a Split the Pot that pits Brandon's sisters Elizabeth and Carolyn against his brothers Tony and Joe! The auction/raffle site closes April 30th at Noon EDT, and winners of raffles and auctions will be announced here Sunday, May 1st during a 6 PM EDT live event. Please Head For A Cure during this last week of Head & Neck Cancer Awareness Month by participating in the MASKerade to raise funds for the innovative head and neck cancer research, which will ultimately kick this cancer in the you-know-what!
We'd especially like to thank our Gold, Silver and Bronze Sponsors for their wonderful support of this event and innovative head and neck cancer research!